About this tour
This is a private tour: Yes!
Tour duration: 180 min
Transportation: Segway
Private Tour guiding language: EN, ES, DE, RU
Live Tour guide: Yes!
This 3 hours segway tour going behind  the Prague Castle and includes the Castle Views, Strahov Monastery, Prague Beverly Hills (Old Streshovice), the Brevnov Monastery, and additionally sometimes* the Strahov Stadium – the largest stadium in the world. If you prefer to go on tour around the Old Town, we can offer you e-scooters / Fat Bikes / Trike tour.
Comfortable tour on a segway
Do you like exploring Prague in a very comfortable way without wasting your time and energy? There is great news for you as you can order a 3 hours VIP Segway tour of Prague. You will get to know the most important places and sights and also you will avoid crowded places and will make you enjoy to Prague.
The Segway tour which suits your needs and expectations
This Segway tour is made to drive in relaxed areas of Prague and taste a beer in monastic breweries. This is the best option how to get rid of the crowded city of Prague and how you can get to all those hidden treasures of the ancient city with a modern spells which enable the visitor's great views of Prague that are familiar only to the local people.
Why the tour is so favorite
The three-hour Segway tour is private – so this is a special occasion how to get the city just for you, your friends or your family. This tour is favorite just for the fact that you can enjoy the tour and beautiful surrounding in peace and quiet and at the same time you will not miss the favorite sights and places of interest.
Which sights get to know?
Old Streshovice – Prague Beverly Hills
Streshovice is one of the most prestigious and wealthiest and the richest neighborhoods in Prague. You will admire the buildings during the tour  (Muller`s Villa and St. Norbert Church are in this area).
Benedictine Brevnov Monastery & Strahov Monastery
You will be rewarded with one of the most beautiful views of Prague from the Petrin Hill area. There are many important monastery complexes in Prague that now function either as classical monasteries or have an entirely secular purpose.  We will visit the Benedictine Brevnov Monastery in Prague. This is the second oldest Czech monastery. Czech beer brewing is a history that dates back to 993 at Benedictine Brevnov Monastery in Prague.  Will discover Strahov Monastery which was founded in 1143. The second oldest monastery in Prague is best known for its religious buildings but its jaw-dropping library which is divided into two halls in amazing Barocco style.  We can t do otherwise than visit the Great Strahov Stadium which can accommodate 250 000 spectators.
Main sights on the route:
Old Střešovice – Prague's Beverly Hills
The panoramic highest viewpoint of Prague
Muller's villa
Strahov monastery + brewery
Brevnov monastery + brewery
Great Strahov Stadium
Prague Castle
Area of Foreign Embassies
Church of St. Norbert
Church of the Virgin Mary Angelic at Hradčan
Map of this route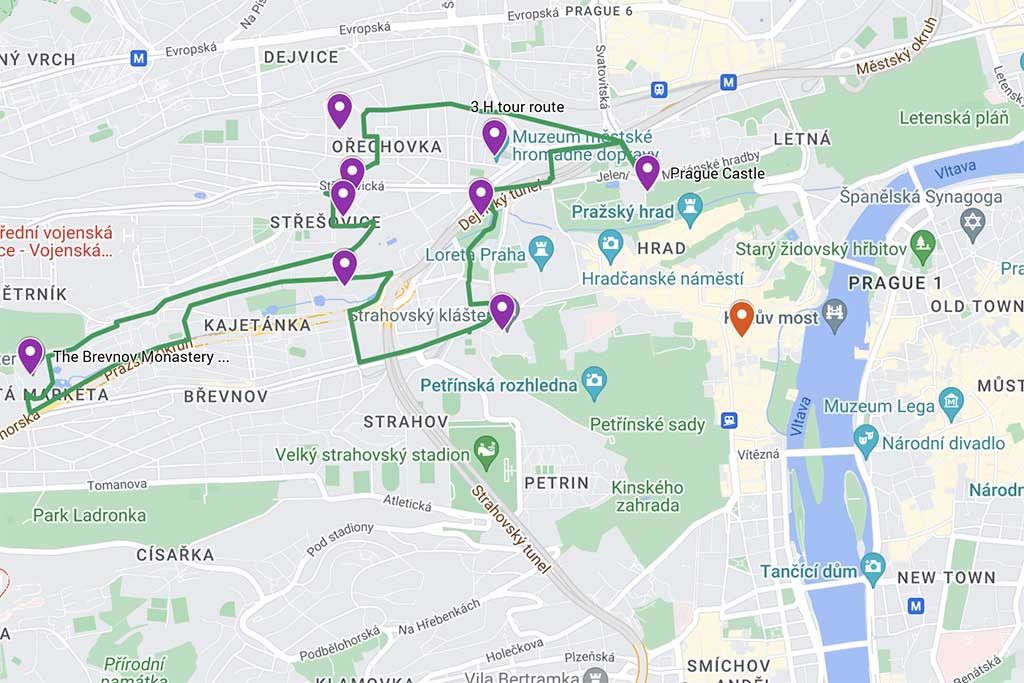 To load map, click on the image.
Silent areas of Prague City
Discover relaxed area behind the Castle
Try monastic beer in two monasteries
Fun way to relax in Prague
Departure Point
Maltezske sq. 479, Prague-1, Lesser Town
Duration
180 min
Return Details
Returns to original departure point
Inclusions
Guiding
Supervised test-drive/ training
Photo service
Helmets (we have all sizes)
Raincoats
Water, coffee and tea in our office
Exclusions
Gratuities (optional)
Food and drinks during the tour (optional)
A driver's license is not required
Helmets are mandatory and different helmet sizes are offered
The minimum rider's weight is 30 kg, maximum weight is 150 kg
The is no minimum age limit to drive a segway
Maximum age to participate in a tour – 75 years
Pregnant women and people with epilepsy are not allowed to ride a Segway
In case of rain, proper raincoats are provided free of charge and in cases of extreme weather your tour may be rescheduled or cancelled with a full refund for your safety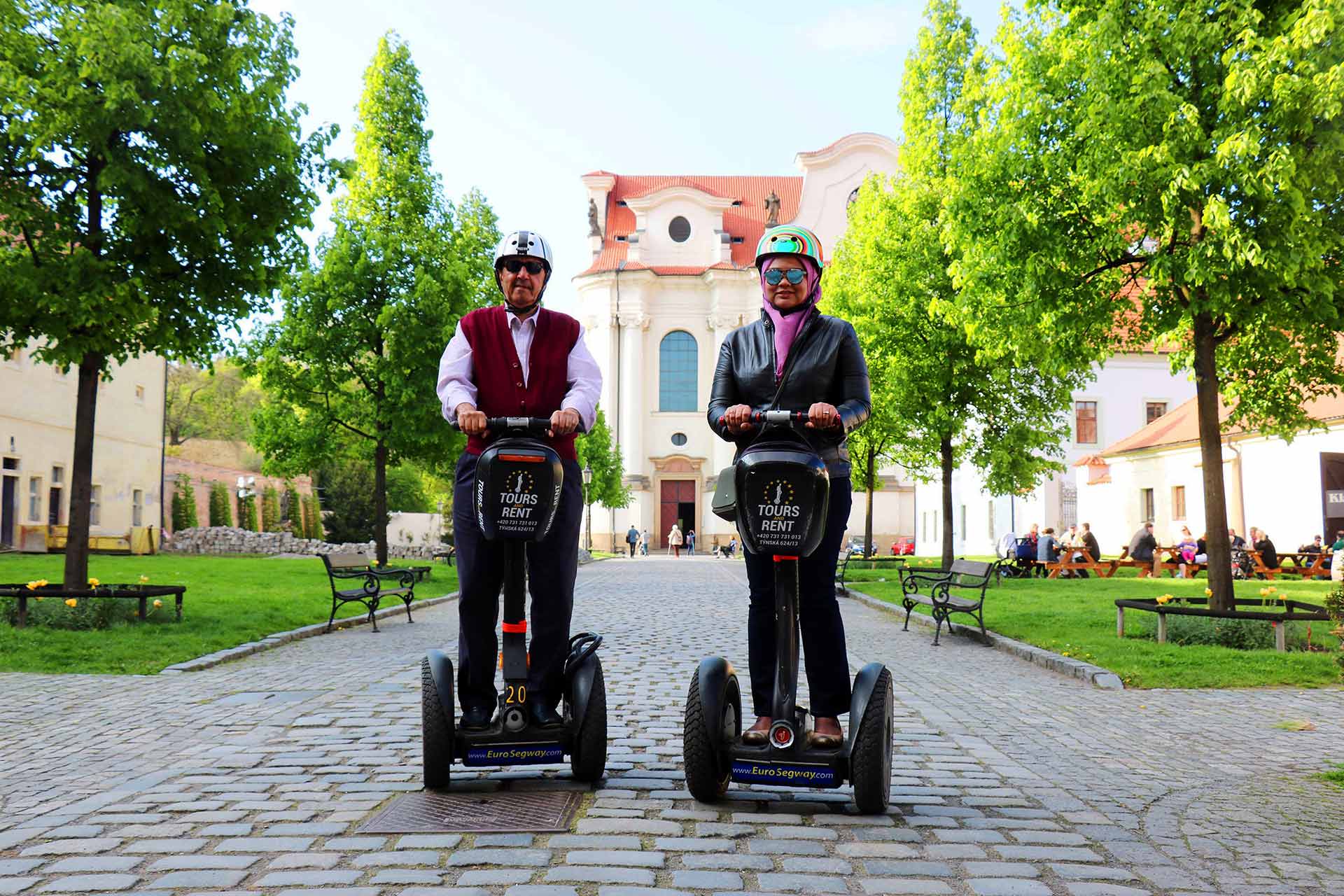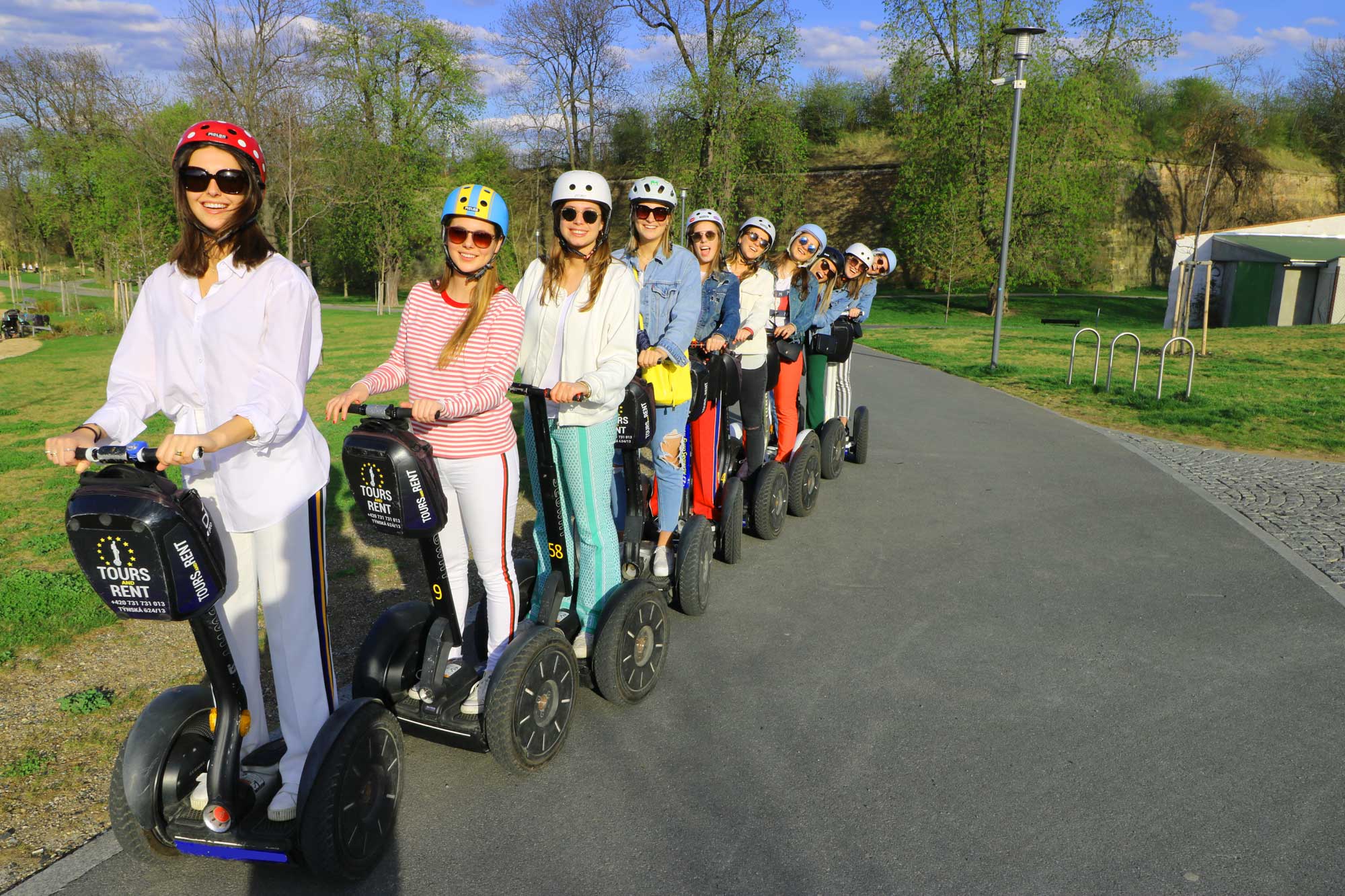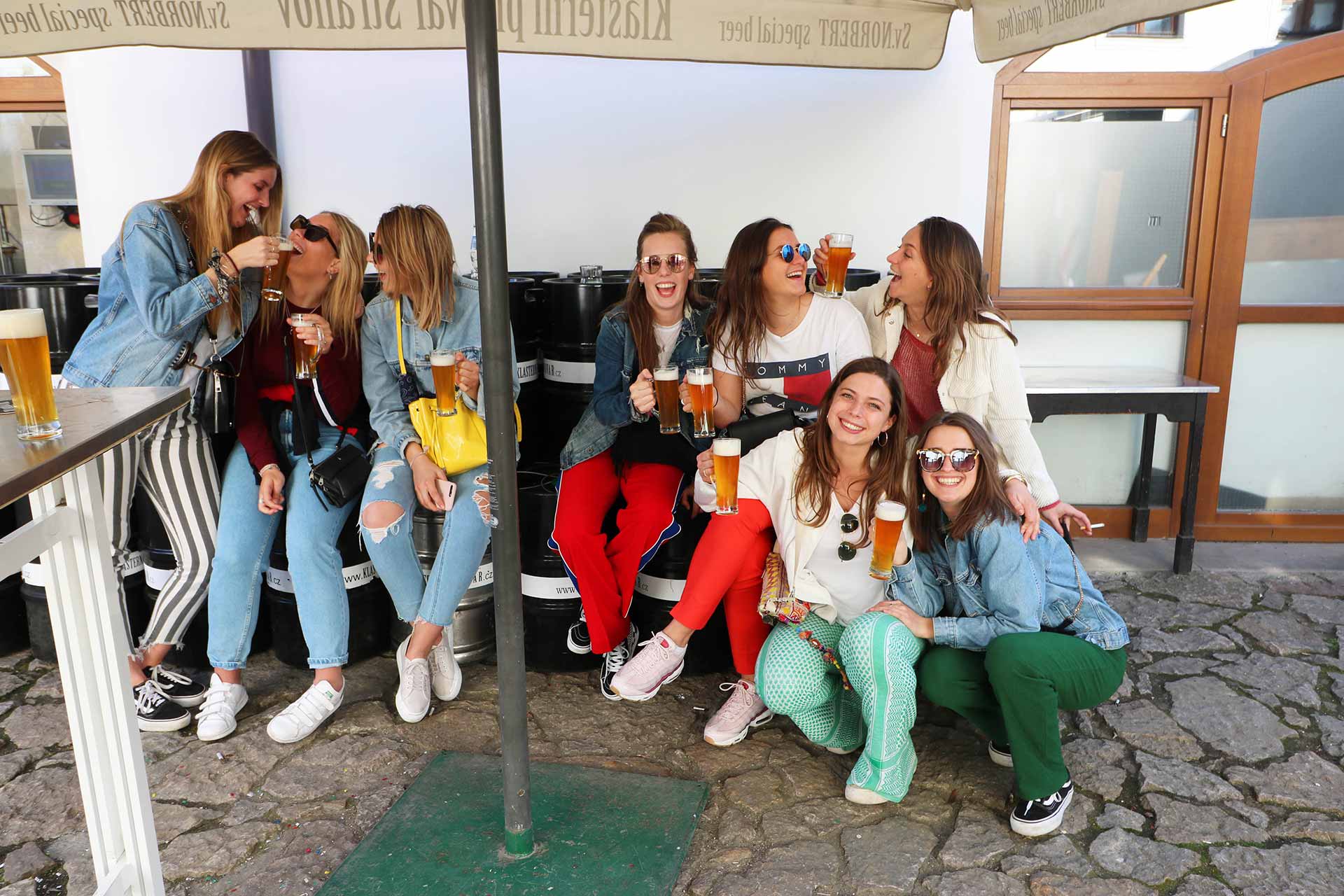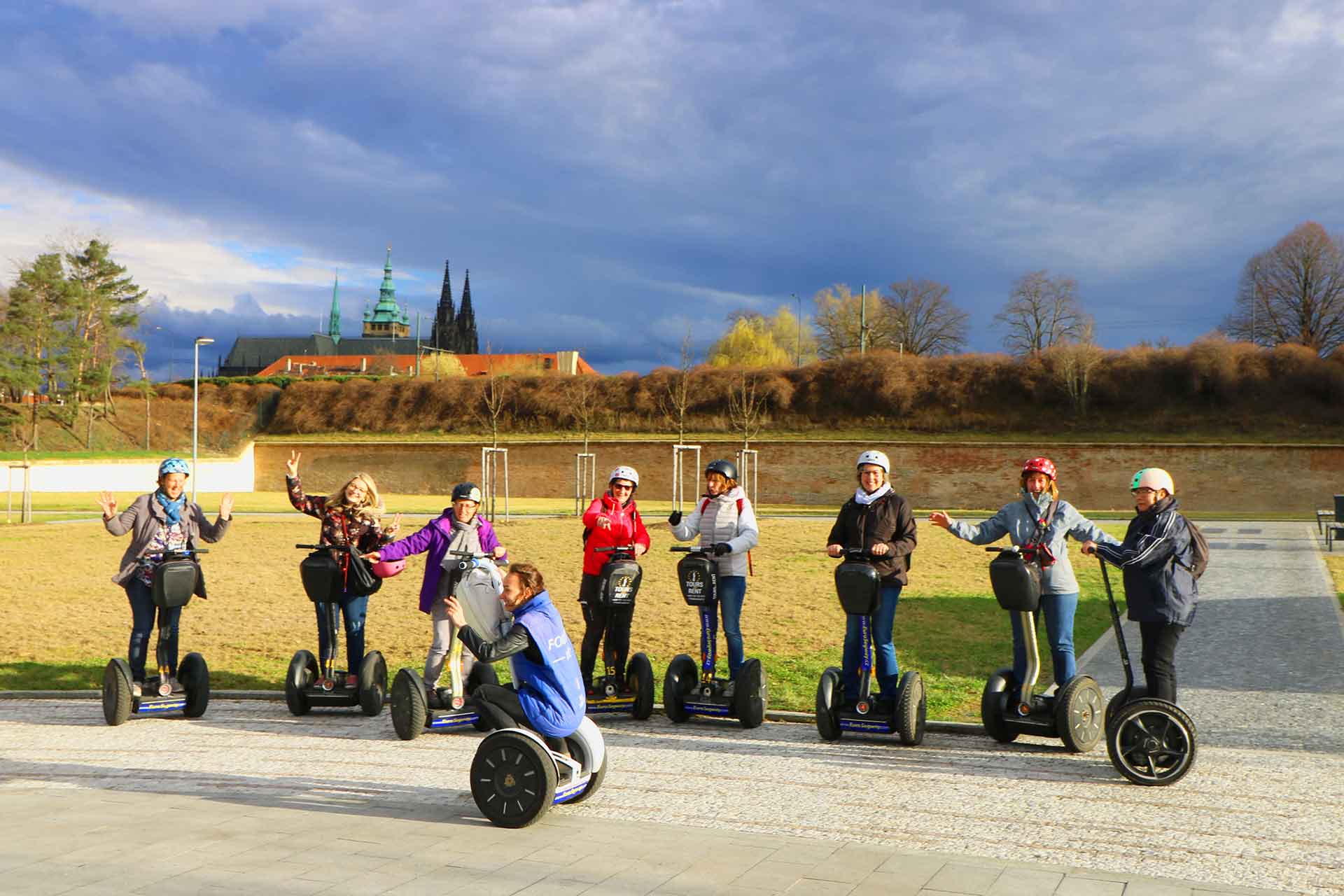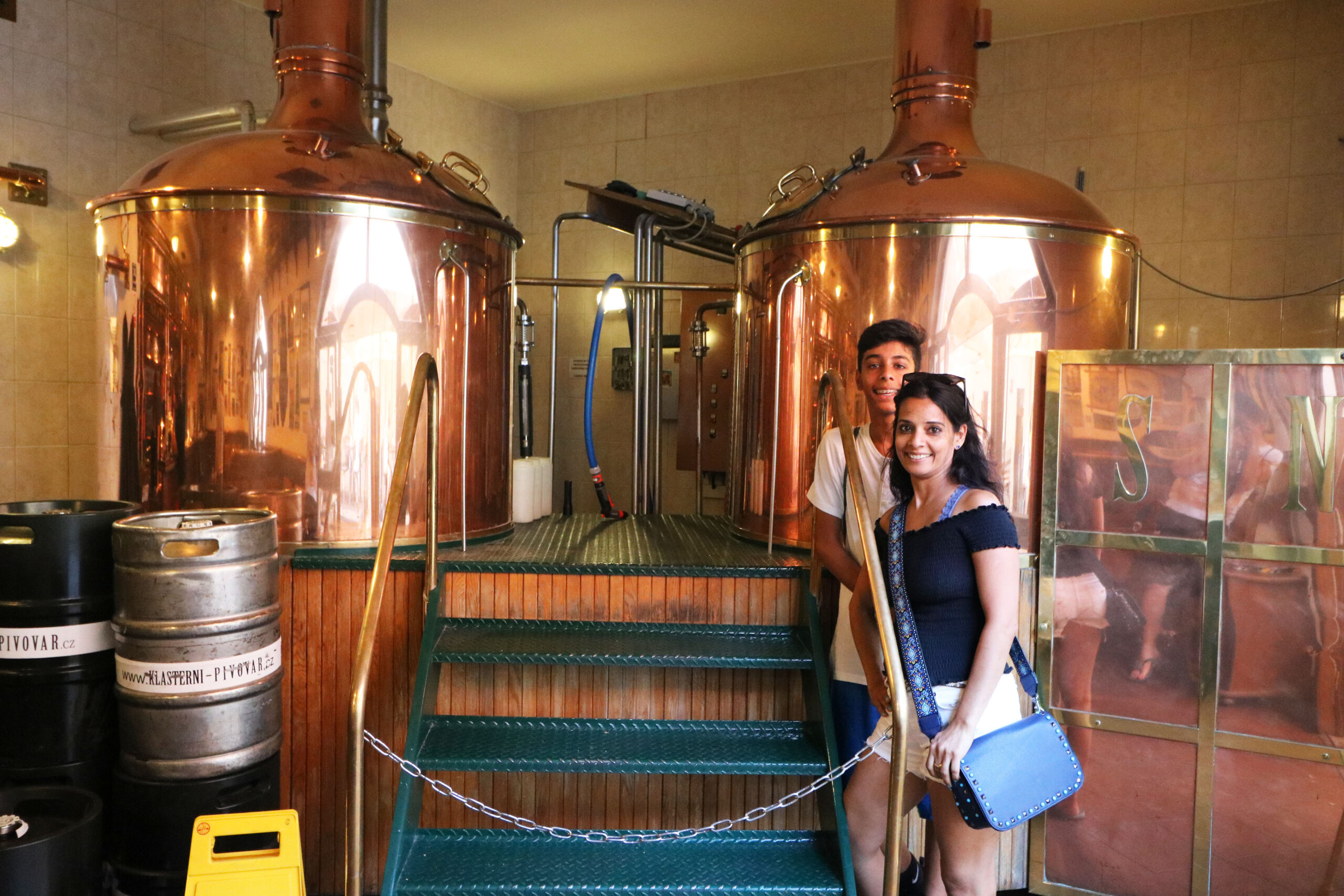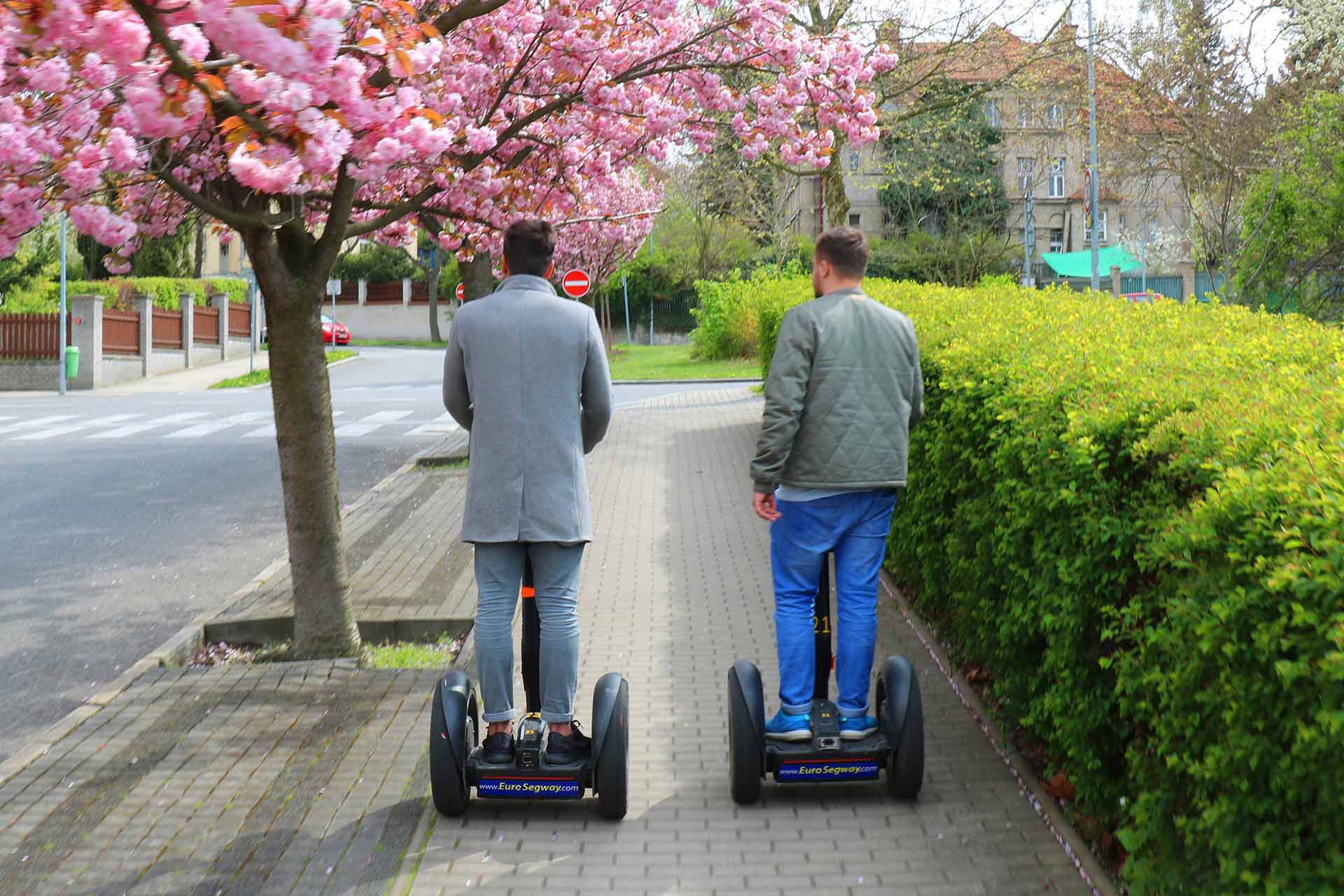 No deposit is required, you can pay in our office on the day of the tour. We trust our guests and hope that you will come on time. If you change your mind, let us know at least 48 hours in advance. This way you do not deprive others of the opportunity to take advantage of the available date.
If you have prepaid your tour, you must cancel at least 48 hours prior the start time.
For groups of 8 or more participants, the cancellation policy may change and is always included in the proforma invoice.